Stewardship 2023: Belong to the Beloved Community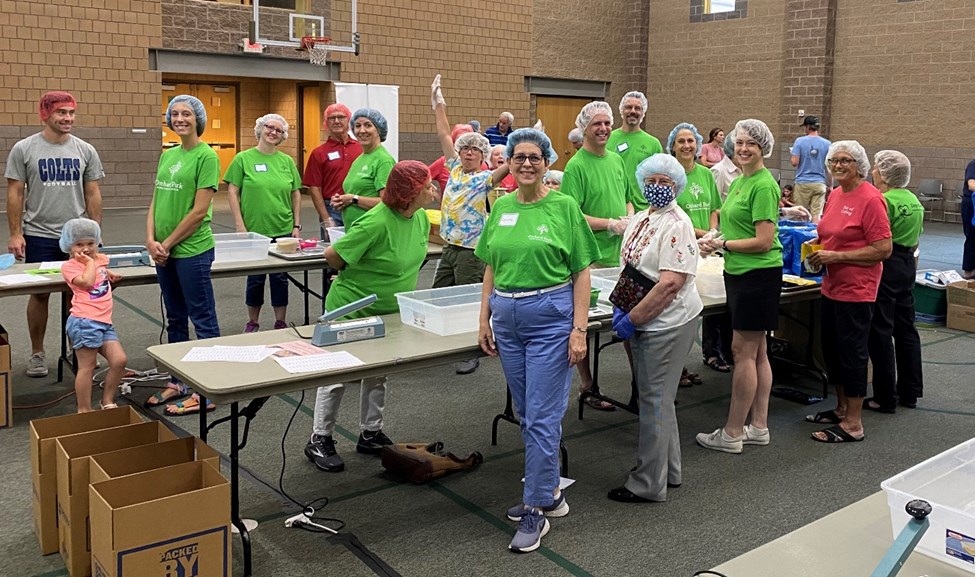 Join Us!!!
Commitment Sunday,
November 13th, 2022
10:00 a.m. Worship
11:10 a.m. Brunch in the lounge
WHAT WE BELONG TO:
We belong to God.
We belong together, worshipping God with all our hearts, souls, and minds.
What is your only comfort in life and in death? That I am not my own, but belong—body and soul, in life and in death—to my faithful Savior, Jesus Christ.
16th century Heidelberg Catechism
We belong to each other.
We belong together as a joyful and peaceful community, honoring our neighbors, pursuing justice, offering kindness, and granting mercy.
For in the one Spirit we were all baptized into one body….Indeed, the body does not consist of one member but of many.
I Corinthians: 13-14
We belong to creation.
We belong together as a sustainable community, striving to be good stewards of God's creation and showing care for resources.
The earth is the Lord's and all that is in it, the world, and those who live in it. Psalm: 24:1
---
THE IMPACT OF YOUR GIVING!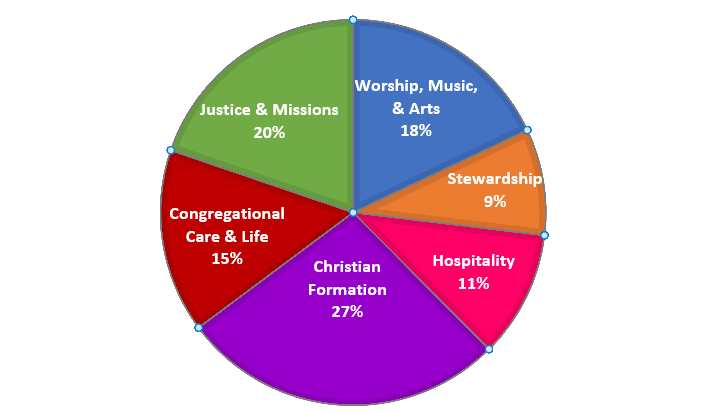 By giving to Orchard Park, we reflect God's grace, and join God's work of improving the world. This chart shows how your gifts are deployed to make a meaningful impact beyond ourselves and within the Beloved Community.
Resources from the church's ministries come primarily from your pledges and gifts (86%), along with the endowments (11%), and other resources (3%).
BREAKING DOWN THE CHART:
BUILDING THE BELOVED COMMUNITY!
Building the Beloved Community means that we are working in adamant cooperation with God in bringing about God's intentions for humankind. There is no "other." We are all God's people, working to transform the world. As we love thy neighbor, commit to prayer, walk the path of Jesus, this Beloved Community comes into fullness. As loving and generous people of God, we steward our time, talent and treasure to bring these ideals into reality through outreach, programs for all ages, stirring music and worship, and an eager welcome to all. God calls us to be generous givers of our time, talent and resources as we build this Community. Please consider moving towards a biblical tithe of 10% of income as your goal.
Giving is an act of faith, an expression of gratefulness and a spiritual discipline. Together, our gifts sustain and advance the work of Orchard Park into a telling presence in the community and beyond.
---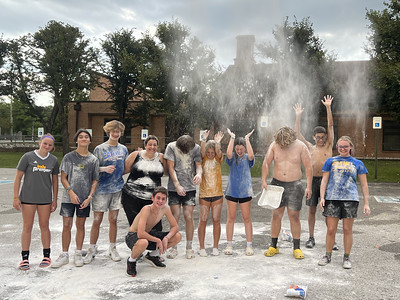 LOOKING FORWARD: 2023 Operating Budget.
Looking forward to 2023, we plan to:
¨ Support staff and increased hours.
¨ Welcome the building superintendent. The superintendent will be present at night, adding to our hospitality and care of the building for evening events and mission support.
¨ Budget for inflation, salary increases to defray cost of living, and increased expenses in utilities and staff.
We are asking you for a 5% increase in your giving to make these changes happen!
---
BELONG—STEWARDSHIP 2023: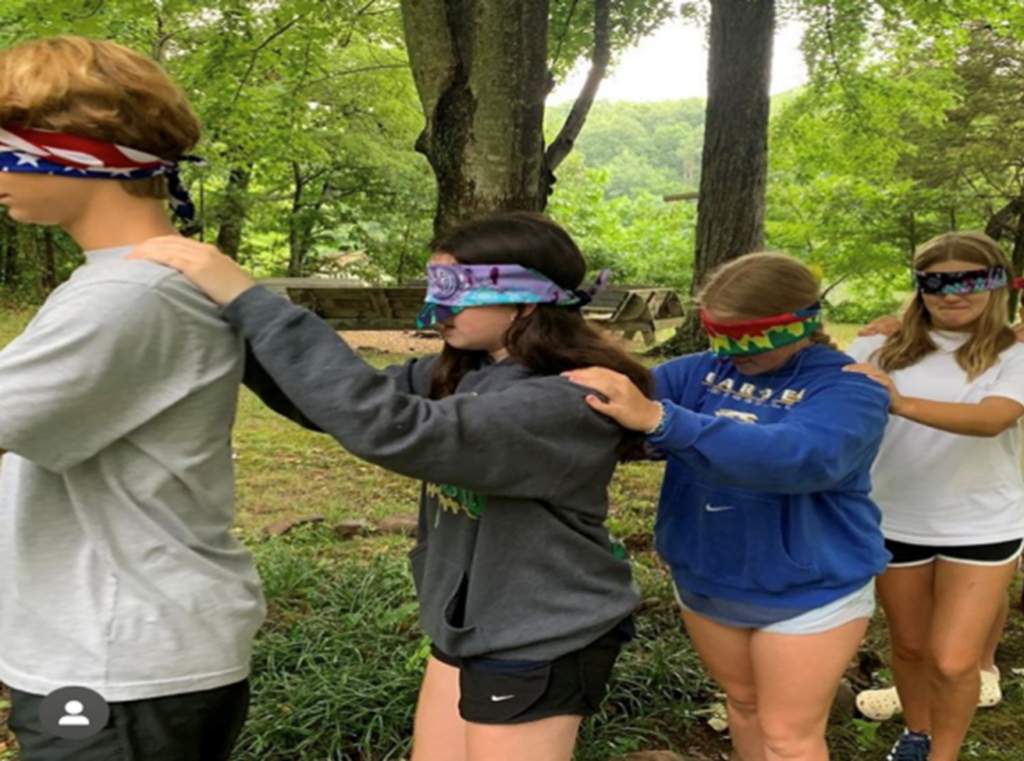 Beloved, let us love one another, because love is from God; everyone who loves is born of God and knows God (John 4:7)As we heed God's call to put our faith into action, we invite you to prayerfully consider moving toward a biblical tithe of 10% of income as your personal goal. Our collective goal, as a beloved community, is to achieve a 5% increase for pledged gifts over last year.
With generous hearts and gratitude for God's blessings, we give to sustain
Orchard Park's ministries and advance the work of the Beloved Community. Thank you!
---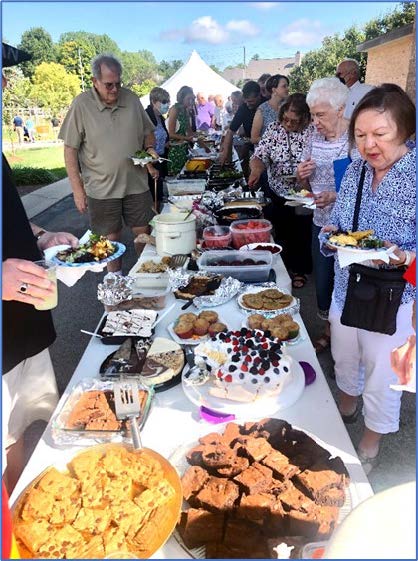 A WORD ABOUT PER CAPITA:
This year, as was done last year, Orchard Park Presbyterian Church will not have a separate Per Capita Campaign.
We are assessed an amount of $43.16 per confirmed member of each household to pay for the services of the Presbytery, the Synod and the General Assembly.
This amount must be paid for each confirmed member reported annually. We ask that you add this amount to your 2023 pledge. There will be no Per Capita envelope in the 2023 pledge envelope boxes.
---
INTERESTED IN LEARNING MORE ABOUT LEGACY GIVING:
Have you considered Orchard Park Presbyterian Church as a way to leave a lasting legacy?
If you would like to learn more about how to support lasting ministry at OPPC, a Stewardship representative would be happy to contact you to share more.
---