Day of Caring at Orchard Park Presbyterian Church, August 27, 2023.
A day of Global and Local Mission Projects.
Focusing on Water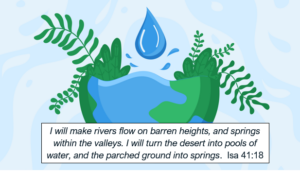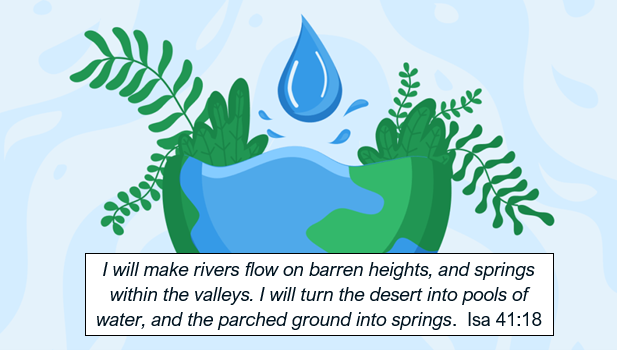 Scroll down to see all the mission opportunities for D.O.C 2023. 
Day of Caring Sign Ups. 
Sign ups end Aug. 25
---
Help Build Water Purifiers with Fountains of Hope!
Capacity is 50 people.
---
Spend an afternoon rafting on the White River with Friends of the White River!
Depart from Orchard Park at 11:00 a.m. Capacity is 28 people.Cost is $30. The age limit is 10 and older.
---
Haiti Birthing Kits for mothers and midwives in Haiti.
Capacity is 20 people.
Click on each mission to learn more. 
2
Local Mission - Educate
Raft the White River with Friends of the White River!
The White River is a complex ecosystem that provides many important ecological functions like wildlife migration and foraging corridors, nesting and reproductive habitat for everything from bats to mink to turtles and more. It is the very heart of our own human existence in central Indiana.
Since the late 1990s when the river was identified as one of the nation's most threatened rivers and was devastated by a criminal toxic discharge that killed millions of fish, grassroots groups, non-profit organizations, and governmental agencies have been working to restore the river.
Join us for a guided rafting trip of the White River as we learn from a guide all about conserving and protecting the White River. Guides discuss history, shoreline and aquatic wildlife, riparian flora, environmental science, and water quality, all while engaging people in a first-hand look at Central Indiana's most valuable natural resource.
Read More
1
Global Mission - Serve
Fountains of Hope, Help Build Water Purifiers!
More than 3.4 million people die each year from water, sanitation, and hygiene-related causes. Nearly all deaths, in fact 99 percent, occur in the developing world. A child dies every 45 seconds from a waterborne disease. ​Contaminated water is the #1 cause of death in developing countries. It is responsible for life-threatening diseases such as cholera, typhoid, dysentery, hepatitis, and giardia.
Fountains of Hope International is committed to the installation, integration, and teaching of safe water solutions for the poor and most marginalized persons via water purification.
Read More
3
Advocate
You can publicly support clean water in Indiana through your personal actions and by learning about and contacting your legislators to protect Indiana's wetlands. 
Pledge to use less fertilizer, plant natives, protect pollinators, pick up pet poo, prevent litter, clean drains so only water flows into the drains, refrain from feeding waterfowl, conserve water, and/or be a stream steward.  Learn more and take the pledge at https://indiana.clearchoicescleanwater.org/.
Contact Your Legislator!
Indiana wetlands absorb and hold excess water from storms, flooding and runoff. They are home to thousands of species, including a third of Indiana's endangered species. But they are vanishing. 
Read More
4
Annual Haiti Mission
Help OPPC assemble birthing kits for mothers and midwivies in Haiti.
Capacity is 20 people. Deadline is August 25. 
Haiti Birthing Kits!
Haiti Birthing Kits – We will be assembling birthing kits for mothers and midwives in Haiti.  If this is a favorite project of yours, you can still serve in this capacity.  Sign up Today!
Sign Up Today
For more information regarding Day of Caring at Orchard Park Presbyterian Church please email oppc@orchardpark.org.