Start the New Year of 2023 by looking at our new art collection by Laura Crawford. The art gallery is open to all during standard business hours of 9:00 a.m. to 4:00 p.m. Monday to Thursday and 9:00 a.m. to 3:00 p.m. on Fridays.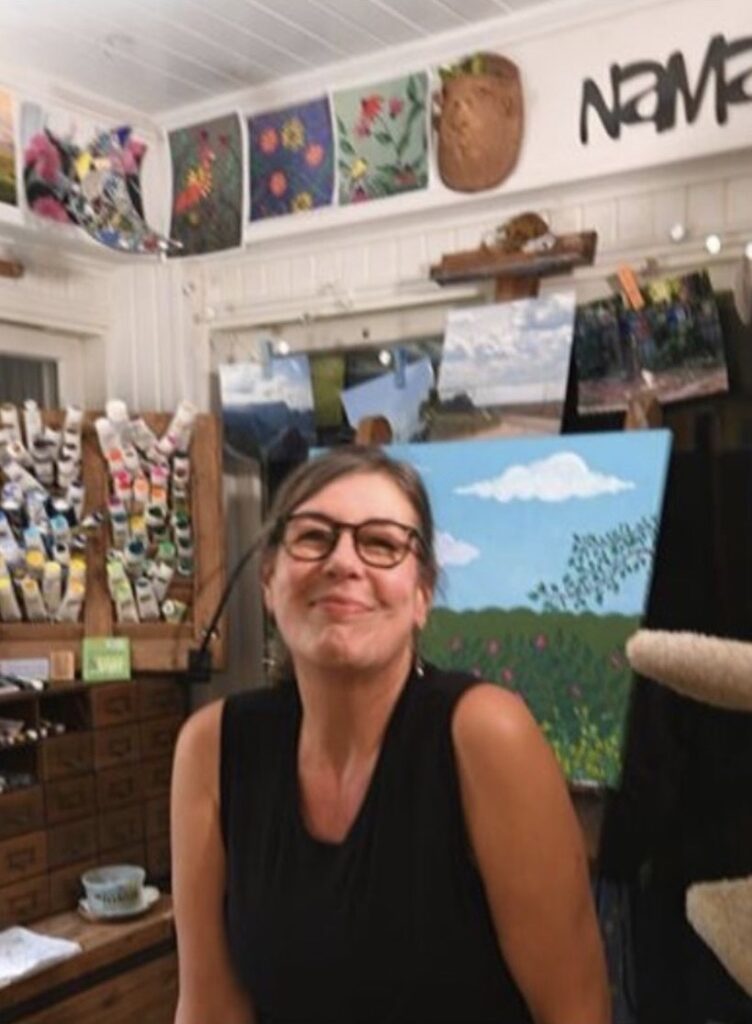 Laura Crawford paints in acrylics — vibrantly colored scenes from nature: rolling landscapes, flowing cloudscapes, mountains, trees, gardens, and flowers. The unifying theme to all of this is flow and change: each scene is fleeting and captures a moment; her hope is that this sense of fleeting beauty inspires mindfulness – of appreciating and celebrating these moments when they occur.
Laura comes from a family of painters and, in addition to their modeling, teaching, and inspiration, she has had off and on formal art training over the years. She is a full-time artist and lives in Broad Ripple Village in Indianapolis with her beloved sculptor husband and their old, bossy cat.
Laura's portfolio can be seen on her web site.
For more information on the artists and past installations at OPPC click here. To learn more about Orchard Park Presbyterian Church click here.