Orchard Park Presbyterian Church (OPPC) has supported Fountains of Hope (FoH) for over 12 years. OPPC member Bill Farrar is FoH's founder and executive director. Fountains of Hope is managed and operated right here at the church, located in Indianapolis Indiana.
Humans cannot live without water; clean water is necessary for a healthy and productive life. Since 2000, over 1.8 billion people have gained access to basic water services. Approximately 785 million people worldwide rely on contaminated water sources, which can cause diarrhea, cholera, dysentery, typhoid, and polio. More than 3.4 million people die each year from water, sanitation, and hygiene-related causes.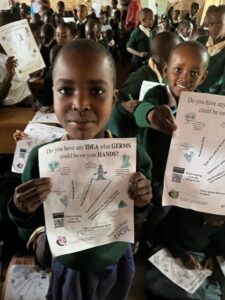 For more than 13 years, FoH has been working on this vital issue by installing over 265 water purifier systems worldwide and bringing safe water to over 125,000 persons each and every day. In 2022 alone, Bill and his teams are installing systems in Zimbabwe, Tanzania, Kenya, Uganda and Haiti.
Fountains of Hope also strives to meet community development needs in 3rd world countries. In June 2022 in Tanzania, FoH installed two full-up water purifier systems at a church and school in Dar as Salem and at the Young Life headquarters in Arusha. That team consisted of 30-plus volunteers, with 13 of those members being in the medical profession. They installed their new bucket filtrating system by distributing 100 in the Masai Mara village located far in the bush.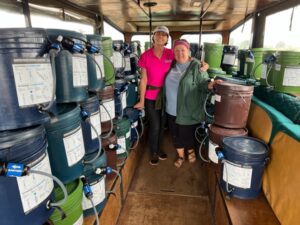 Bill and the team then headed to Zimbabwe in early October. This is one of FoH's favorite places to go as FoH volunteers work hard installing water purifier systems but also take time to learn and experience the cultures and many wonders of Zimbabwe, including safari and Victoria Falls – one of the seven wonders of the world. On a personal level, Fountains of Hope founder Bill and his wife got married in Zimbabwe. They believe your life will be forever changed by going on a trip with FoH!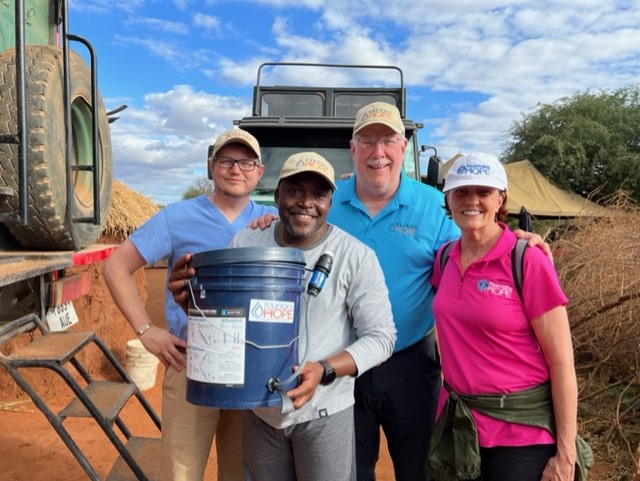 FoH is passionate about serving God's people by providing safe, life-giving water to the marginalized of the world. OPPC is one of its many supporters, providing approximately $11,000 in funding each year. To date Orchard Park Presbyterian Church has donated over $100,000 since 2010 to this organization. To learn more about Fountains of Hope, and to see how you can get involved with this program go to www.fountainsofhope.org.