Orchard Park Presbyterian Church is offering multiple ways to enrich your Lenten journey through our choices for devotionals during this season of Lent.
---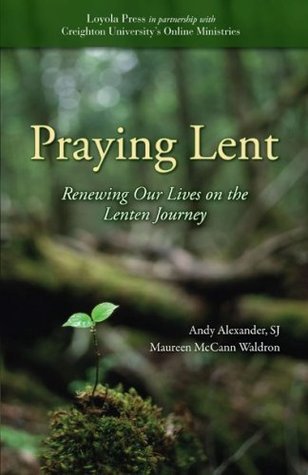 The first devotional that we are offering is Praying Lent: Renewing Our Lives on the Lenten Journey by Andy Alexander. This book is available by a Free Will Donation. They are located by the sanctuary if you are interested.
Here is a description of the book:
An introduction to Lenten prayer as a path to spiritual renewal. Lent can be wonderful time of spiritual renewal, however for many, Lent and Lenten prayer is often thought of as an "ordeal."  What can often be overlooked amid Lenten observances, such as fasting, abstinence, or the common tradition of giving something up, is the opportunity Lent presents, through Lenten prayer and preparation, to deepen our commitment to a way of life rooted in our baptism. Praying Lent: Renewing Our Lives on the Lenten Journey reminds the reader that if we focus too much on what we give up we may miss the message of what God wants to give us during this grace-filled time. Created in partnership with Creighton University's popular Online Ministries, Praying Lent provides readers with a rich, full, and transformative Lenten prayer experience, one in which hearts, minds, and lives are truly renewed as Lent takes on a far deeper and more meaningful purpose.
---
The Second Devotional we are offering is by Presbyterians for Earth Care. You can download this devotional directly from this post. Here is a description of the this devotional:
New Lenten Devotions based on Revised Common Lectionary texts from Creation Care Perspectives:   We hope this resource will help preachers, lectionary Bible study groups, families and individuals with new insights on these beloved texts during this special season. This Lent Devotional was made possible by the volunteers contributing their devotions as well as financial donations that covered the cost of recruiting contributors, editing, laying out, web posting and promotion online, by email and Facebook.  Your donation towards our ongoing work is needed and appreciated.  You can give online through our secure website presbyearthcare.org/giving.
---
The next devotional is more of a study that one can also use outside of the season of Lent.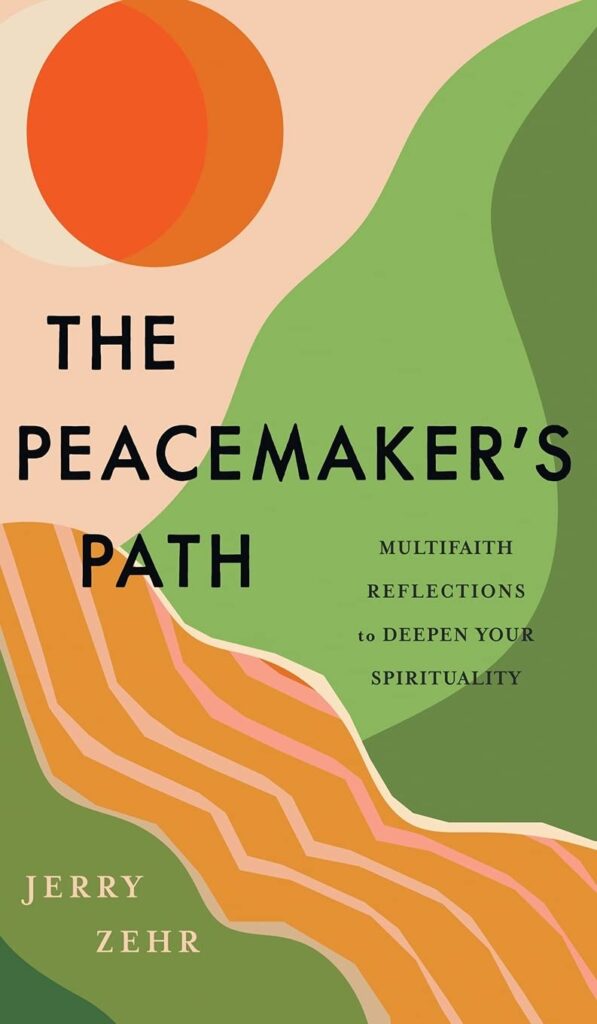 Orchard Park Presbyterian Church will be studying "The Peacemaker's Path by Jerry Zehr" book all through the month of March. If interested, we hope you join us for our 2023 Lenten Series: Soup & Study, every Wednesday in March beginning March 1st from 6:00 p.m. to 8:00 p.m. A light supper will be provided and we will have guest speakers every week. Childcare will also be provided.
Here is a description of the book:
The Peacemaker's Path brings together wisdom from the world's major religious traditions, including Bahá'í, Buddhism, Christianity, Hinduism, Islam, Jainism, Judaism, Native American spiritualities, Sikhism, Taoism, and Zoroastrianism, showing that we have much more in common than what divides us. Through daily readings that explore the tenets, teachings, writings, and prayers of these diverse faith traditions, you will gain new insight, understanding, and connection with people from different religious backgrounds. Each day offers a reflection, scripture passages from the world's religions, questions to contemplate, a call to action, and a closing prayer. May we realize the tremendous importance of building bridges of peace in our own lives, our communities, and our world. Loving our friends is easy; loving the "other" will bring shalom.
If you would like more information regarding our Lent Series please download the informational flyer below or click here to learn more.
---
We hope one or all of these devotionals, books, and guides will help strengthen, enlighten and enrich you during your Lenten journey and after. If you would like to learn more about Orchard Park presbyterian Church, please click here. If you would like to see more of what we are offering during Lent and other worship enrichments please click here.