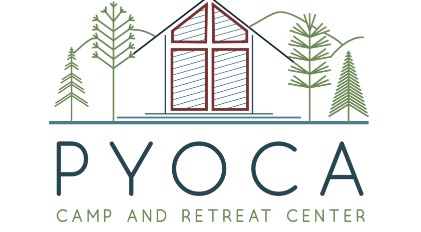 Join us at PYOCA for the annual Fall Youth Retreat this November! Each year youth gather together from across Indiana, Kentucky, and Ohio for a weekend of rest and fall fun at Pyoca.
CLICK HERE TO REGISTER: Registration will open on Monday, September 11th and will close on Friday, November 10th.
Youth will gather for keynotes and worship each day, meet new friends through small group sessions, and have plenty of time to explore all that Pyoca has to offer.
Throughout the day on Saturday afternoon youth will get to choose from a number of activities, including: high ropes, hiking to Mt. Baldy, climbing tower, crafts, and more, plus plenty of free time to hang out and connect with new and old friends. 
Who Can Register? This retreat is open to youth in grades 7 – 12. Youth are accompanied by adult chaperones from their church or youth group (1 adult per 7 youth). You are welcome to share chaperones with another church if needed! Youth without a church youth group are more than welcome to attend and will be connected with other youth and adult chaperones from their region. Additional supervision and activity facilitation will be provided by Pyoca staff.