Throughout 2023 Orchard Park Presbyterian Church 
will be having workshops on Building a Mental Health Community.
Our first workshop will be on May 20th 2023 from 8:30 a.m. to Noon. 
Event is Free but registration is Required. 
To register, please scroll to the registration section.
The World Health Organization states that mental health is a state of mental well-being that enables people to cope with the stresses of life, realise their abilities, learn well and work well, and contribute to their community. It is an integral component of health and well-being that underpins our individual and collective abilities to make decisions, build relationships and shape the world we live in. Mental health is a basic human right. And it is crucial to personal, community and socio-economic development. 
This is one of the reasons why this workshop at OPPC is so important. We are trying to help break the stigma and build a lasting supportive community here at Orchard Park Presbyterian Church. We hope you join us in this mission. 
The Building a Mental Health Community workshop here at Orchard Park Presbyterian Church on Saturday May 20, 2023 will be facilitated by licensed mental health professionals. 
This workshop will be focusing on suicide awareness, self care and faith. This workshop is open to all people. especially those working with or interested in helping youth aged twelve to twenty-four. 
Workshop hours are 8:30 a.m. to Noon. Event is free but registration is required. To register, continue reading.
The schedule of events for the Building a Mental Health Community workshop (subject to change) are as listed:
8:30 a.m. doors open (grab coffee, tea, snacks and light breakfast)
9:00 a.m. Welcome and key note speaker
9:30 a.m. – 11:30 a.m. Breakout sessions including:
Suicide awareness for parents (let's talk for tweens), Suicide awareness for parents (let's talk for teens and young adults), Suicide awareness for community leaders (how to help your community), Self Care, and Faith and Mental Health
11:30 a.m. – Noon Closing Panel discussion led by OPPC Director of Youth Outreach Dr. Krisitin Lehr (She/Her) with the clinicians for Q&A and wrap up
Noon – 12:30 p.m. End of Workshop
If you have any questions please email oppc@orchardpark.org or call 317.844.1107.
Event is free. Registration is required. 
To register please fill out this form.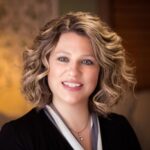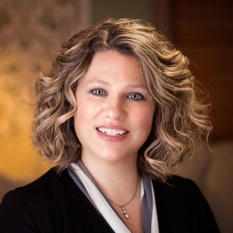 Kristie Watts, LMFT, will be our key note speaker and is a licensed marriage and family therapist. Kristie graduated magna cum laude from Christian Theological Seminary in 2009 with her masters in Marriage and Family Therapy (COAMFTE accredited program). She completed her residency with Groff and Associates Professional Counselling and was fully licensed as a MFT in 2013. Kristie was in private practice with Groff and Associates from 2010 – 2019 and currently runs a private practice in Carmel, Indiana here at Orchard Park Presbyterian Church. Kristie is a faith-based counsellor and has developed many specialities in her 14 years of practice. Her current specialities are grief/loss (Certified Advanced Grief Counselling Specialist), adolescents, family therapy and Postpartum Mood Disorders.
Emily is a licensed mental health counsellor and registered dietitian. In addition, she counsel clients who have experienced trauma and loss, using therapy techniques from EMDR and Internal Family Systems (IFS).
Rev. Dr. Shelly Wood has her BA in English and Political Science and a Masters in Counseling all from Eastern Illinois University and a Masters in Divinity from McCormick Theological Seminary. She completed her Doctorate of Ministry at McCormick Theology Seminary in May 2016.
Dr. Kristin Lehr (She/Her) has degrees in Elementary Ed, Effective Teaching, Special Education and her PhD in Christian Communication and Leadership.