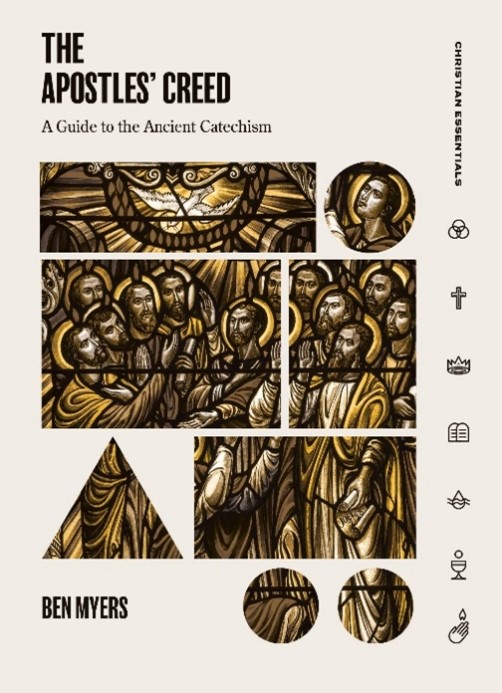 Date: September 13, 20, 27, and October 4
Time: 6:00-8:00 p.m. Dinner: 6:00-6:30, Class: 6:30-8:00
Location: Lounge
Childcare and activities for children in rooms 118 & 119.
---
You recite it. But do you understand it?
The Apostles' Creed has become so familiar to us that we don't think about what we're saying. Christians from different times, places, and traditions have been united by its eternal truths. We believe them, we recite them, but do we build our lives on them?
The fact that so many in the early church died for their faith means they were caught up in something greater than themselves. What were those truths? How did they empower a revolution? How did early church pastors and theologians use the Apostles' Creed as the essential guide to the basics of the Christian life?
Ben Myers re-introduces that creed. He shows us what about the Christian faith is so counter-cultural, and what truths embedded in the Apostles' Creed we've come to assume, when really, they should amaze us and earn our allegiance unto death.
---
Children Activities During Supper & Study
September 13: Psalm 139 – We are all children of God Books.
September 20: Like 10: 25-38, Who is my Neighbor?
September 27: God's Paintbrush (feelings expressed through colors; wondering about God)
October 4: Psalm 23: I Am Not Afraid

---
If you have any questions about this supper and study series please reach out to oppc@orchardpark.org. Hope to see you there. All are welcome, no reservation necessary.